Profile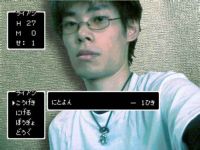 About This Site
All technology is boilded together in this site. "NI" means "boiled" in Japanese.
Please feel free to link this site. Contact me at

.
About Logo

This logo expresses many objects are boiled in a bowl.
The steam can be read as "てっく" (TECH in Japanese).
Environment
This site is tested on Google Chrome (latest version), Firefox (latest version), Internet Explorer 9 and iPhone 3GS.
This site is built with following softwares and libraries. Edit history is published on GitHub repository.
Jekyll
html5shiv
hParser
jQuery
Pygments
Privacy Policy
This site displays advertisements from Google's AdSense program. See Google's Advertising privacy FAQ for information regarding your privacy.
This site uses Google Analytics.
History
| | |
| --- | --- |
| Jan, 2008 | Started English blog. |
| Sep, 2012 | Moved Japanese blog to this site. |